How To Increase Resale Value of Your Car

Any time that you buy a vehicle you are making an investment. But while many investments require you to put in your money and wait, a vehicle retains its value best when you actively take steps to keep it in good condition. There are a lot of things you can do to keep the value of your vehicle up, and even if you don't plan on selling or trading in your car anytime soon, most of these tips will also help to keep your car in good working condition and give you the peace of mind that comes with that.
Top Tips To Maximize Vehicle Value

Keep Your Vehicle Clean
This one is pretty self-explanatory, a clean vehicle looks better, and this is directly tied to value. Even a perfectly mechanically maintained vehicle will better project the care that has been put into it if it's clean. Normal routine washing can be done on your own, but the occasional professional full detailing will only help.

Avoid Eating, Drinking, And Smoking In Your Vehicle
This is an extension of keeping your vehicle clean. Food and drinks can stain upholstery, and will often leave lingering smells that might or might not come out with cleaning. This is even more true of smoking, which leaves a much stronger smell and often burns in the seats, headliner, or door panels. No matter how careful you are, there will always be a level of risk with these activities.

Perform All Routine Maintenance
The manufacturer came up with the service schedule for your vehicle for a reason. Regular maintenance procedures, like oil changes, are done to keep your vehicle running like new, and the more "like new" your vehicle is, the more value it retains. As an addendum to this tip, we'd like to add that you should save your receipts, especially for any repairs or maintenance done close to when you're selling or trading in your vehicle. Having the documentation that you've performed the maintenance can be a useful tool.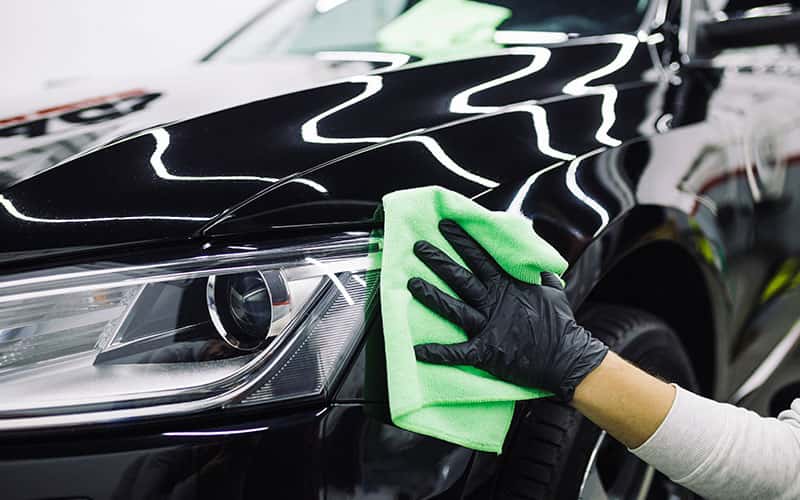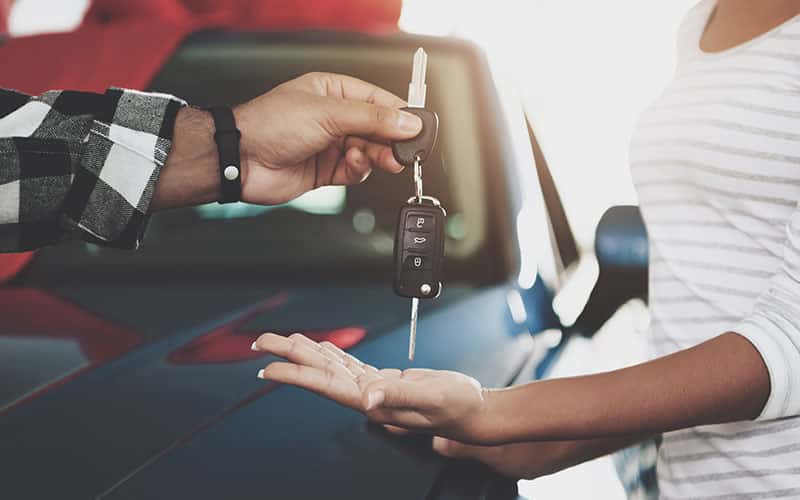 Polish The Headlights / Repair Any Cosmetic Body Damage
Little dings and dents can happen through no fault of your own. They might not have any impact on how the vehicle drives, but just like keeping the vehicle clean, appearances can affect value. Similarly, normal wear and tear, as well as exposure to the sun, can make headlight coverings yellow and/or cloudy. This might not seem like a big deal, but it has an outsized impact on your vehicle's value. Yellowed headlights can make a vehicle look old and dirty, even if it's neither.

Prevent Rust
This is probably the most important thing you can do, as even a tiny spot of rust will drop your vehicle's value dramatically. Keeping your vehicle in a garage whenever possible will help, but the best way to prevent rust is to wash it regularly during the winter. Salt from the road doesn't just look ugly on your vehicle, it is also a catalyst for rust. Washing deposits off regularly, including on the underside of the vehicle, is the best way to handle this.

Consider The Demand
This last tip is less about the vehicle itself and more about how you sell it or trade it in. Convertibles go for less during the winter, while big 4X4 trucks and SUVs will be in greater demand, for example. Larger vehicles won't do so well when gas prices are high, and any vehicle facing production issues that put new models in short supply will increase the pricing for available used versions.