Best Cars for Rideshare by Rizza Auto Group

Ever since their introduction over a decade ago, rideshare services have exploded in popularity for a number of reasons. As a consumer, rideshare has revolutionized the way we get to places we need to be without hassle or high costs. They've transformed how we enjoy a night on the town, get to an important appointment, and avoid paying for expensive parking at places like the airport.It's also created a booming new alternative income source for drivers looking to earn extra money on the side. Becoming a rideshare driver offers plenty of perks, including tremendous flexibility and an opportunity to offset your vehicle's purchase and/or maintenance costs. If you've been considering driving for a ride-sharing service and are looking to replace your current vehicle with one more appropriate for a rideshare driver, the Joe Rizza Auto Group is here to help. We've assembled this informative guide that names our top picks for Uber and Lyft rideshare drivers across a variety of vehicle segments.
---
---
What to Look for in a Rideshare Vehicle
While the answer certainly varies depending on the type of rideshare segment you intend to drive for, there are a number of factors to consider when choosing a vehicle for rideshare. By considering these categories, your vehicle can help improve your bottom line while simultaneously helping you deliver exceptional customer service.
Fuel Economy – It's no secret that choosing a model with high fuel economy ratings can help you spend more time driving and earning money while spending less at the pump. In fact, you can spend nearly $1,000 more per year just on fuel with a vehicle that gets 20 MPG compared to one that gets 30 MPG.
Vehicle Space – Both interior passenger space and interior cargo room can play a big role in the satisfaction of your riders along with your earning potential. Consider choosing a larger vehicle if you intend to start driving for a rideshare service. Nobody enjoys riding in a cramped vehicle while having to share that space with their luggage.
Reliability/Repair Costs – Choosing a model with high reliability ratings and low repair costs is essential for remaining profitable when driving for rideshare. After all, costly repairs and downtime from breakdowns mean that you can't be on the road driving. Since you'll be driving more miles than you normally would, having a reliable vehicle is critical.
Safety Features – While both Uber and Lyft have high standards for vehicle safety, these features can provide additional peace of mind behind the wheel. Driving in areas with inclement weather? Traction control, tire pressure monitoring, and accident avoidance systems help keep both you and your passengers protected from the unexpected.
---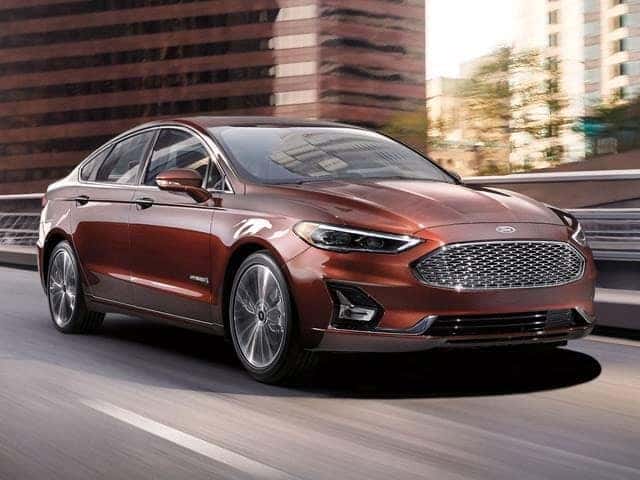 Best Uber Green / Lyft Economy Vehicle – Ford Fusion Hybrid
It's hard to ignore the tremendous list of advantages that the Ford Fusion Hybrid offers to rideshare drivers. First, this affordable midsize sedan qualifies for the popular Uber Green category that's available exclusively to hybrid or electric vehicles that produce fewer emissions. Not only are Uber Green vehicles in higher demand — they also help you save big on fuel costs compared to a conventional model.
Another reason to choose the Ford Fusion Hybrid is its luxurious and spacious interior, boasting an impressive 38.3 inches of rear legroom. You'll also earn rave reviews from your passengers thanks to the lengthy list of impressive interior amenities also found inside the cabin. Examples include an available WiFi hotspot, dual-zone climate control, and a 9-speaker premium audio system. Comfortable, affordable, and remarkably efficient — the Ford Fusion Hybrid is the ultimate choice for rideshare drivers.
---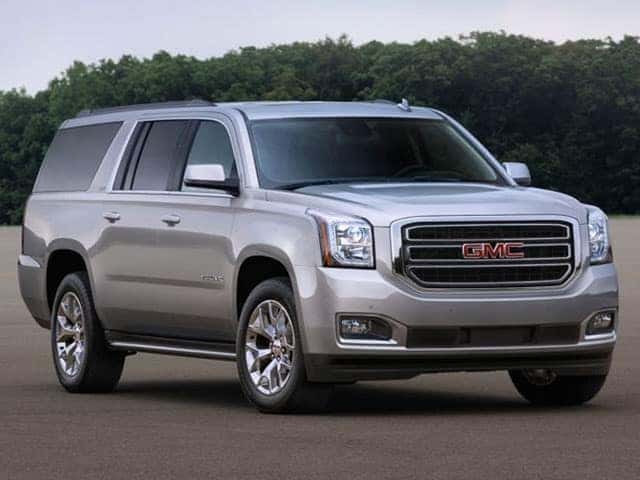 Best UberXL / Lyft XL Vehicle – GMC Yukon XL
Searching for something large and in-charge to qualify for an UberXL or Lyft XL rideshare? The GMC Yukon XL provides robust body-on-frame construction that delivers an exceptionally smooth ride to conquer rough city streets while creating a spacious interior environment for up to 7 passengers. UberXL and Lyft XL services are especially in high demand in areas serving a regional airport where large groups of individuals and their luggage are in need of transportation.
GMC Yukon XL vehicles are powered by a muscular V8 engine, making them a great choice for drivers who can take advantage of their impressive towing capabilities on the weekend. If you already have a large family and are looking to begin driving for a rideshare service, Yukon XL models are available with a rear-seat entertainment system that's sure to be a hit with passengers of all ages. Its legendary reputation for dependability combined with cavernous room for both passengers and cargo makes the GMC Yukon XL the perfect choice for rideshare drivers.
---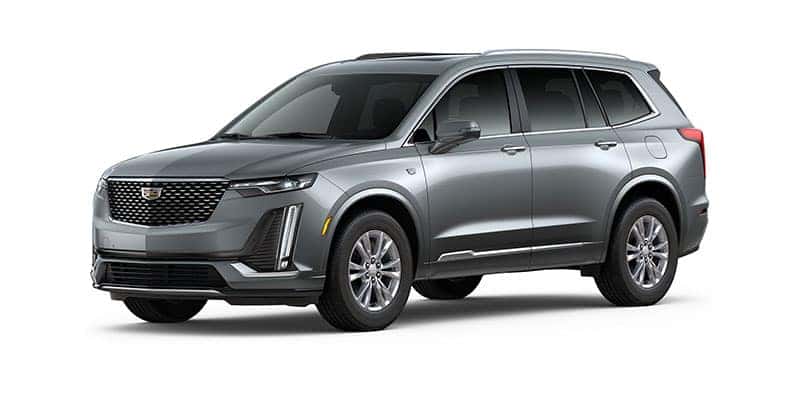 Best Uber Black / Lyft Lux Vehicle – Cadillac CT6
Held to a higher standard than most, Uber Black and Lyft Lux services cater to a different clientele than your average rideshare passenger. As a result, the requirements to qualify for these luxury rideshare services are much more demanding and exclusive. Our recommendation for a vehicle that meets the rigorous requirements of these services while still delivering outstanding value and prestige is the Cadillac CT6. Its full-size stature combines elegance with confidence, helping both you and your passengers make a statement upon arrival.
The CT6 is powered by your choice of an economical 2.0-liter 4-cylinder, 3.6-liter V6, and range-topping 3.0-liter twin-turbo V6. Helping to deliver an exceptionally smooth ride, the CT6 can also be equipped with an optional adaptive suspension that automatically adjusts based on the road surface. Eight-way adjustable power rear outboard seats with heating and ventilation functions help your discerning passengers enjoy every mile of their journey inside the Cadillac CT6.
---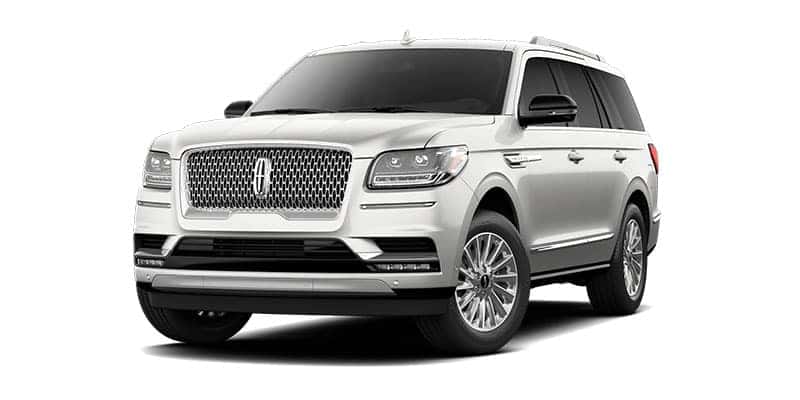 Best Uber Black SUV / Lyft Lux Black Vehicle – Lincoln Navigator
Designed to meet the needs of up to 6 passengers searching for first-class transportation, Uber Black SUV and Lyft Lux Black categories offer the best-of-the-best when it comes to a rideshare experience. With such a high standard of service, only one vehicle will meet these exacting demands. The Lincoln Navigator boasts premium comfort and peerless craftsmanship to help your passengers arrive in style. Beneath the hood lies its proven EcoBoost twin-turbo V6 that's able to achieve a rare balance of efficiency and muscle, helping to improve your bottom line.
Another aspect of the Lincoln Navigator that places it truly in a class of its own is its available interior design themes. Black Label models feature bespoke design features offered in one of three unique design palates, a true departure from the ordinary. Opulent features available to rear-seat occupants inside of the Lincoln Navigator include onboard WiFi access, fast-charging USB ports, and a full-length center console that doubles as an armrest. Even with all seats in use, you'll still have access to an impressive 19.3 cubic feet of rear cargo space for luggage.
---