Best CPO Programs of 2019

What Are Certified Pre-Owned Programs?
If you've been in the market for a new vehicle, you've probably noticed that dealerships often have a selection of both new and used models for you to choose from. While there are benefits to choosing each type of vehicle, there is a third category which you may not be familiar with.
Certified Pre-Owned vehicles, often abbreviated as CPO, combine the financial savings of driving a used model with additional perks you'd often receive by purchasing new. For example, Certified Pre-Owned vehicles include additional warranty coverage that can extend beyond the expiration of the new vehicle limited warranty — often up to 100,000 miles or even unlimited mileage. Let's take a closer look at what makes Certified Pre-Owned vehicles a smart choice for buyers.
Certified Pre-Owned Warranty Coverage
Coverage for Certified Pre-Owned vehicles is often so extensive that it can cover virtually everything on your car aside from typical wear items like tires, maintenance, and accident damage. Coverage typically includes*: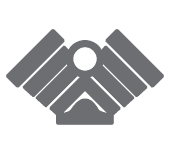 Engine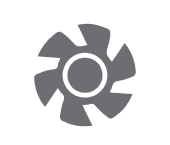 Cooling System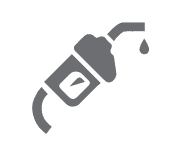 Fuel System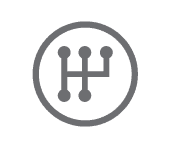 Transmission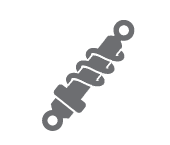 Suspension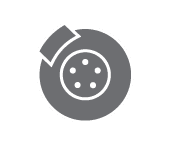 Brakes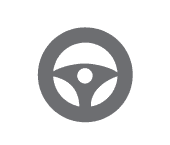 Steering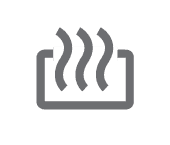 Climate Control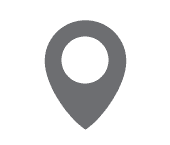 Radio & Navigation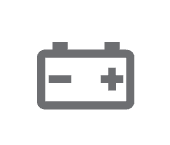 Electrical
Other Benefits May Include
Comprehensive Vehicle Inspections
In order to even be considered for eligibility in a CPO program, vehicles are required to pass a rigorous inspection by brand-certified technicians. These inspections often consist of over 100 areas of criteria to ensure that no component is overlooked.
Vehicle History Reports
For even more peace of mind, most CPO programs require a clean vehicle history report. These reports verify that the vehicle has never been in an accident, has a complete service history, and much more.
Special Financing Rates
Choosing a Certified Pre-Owned vehicle can net you significant savings thanks to special financing rates. Some of our brands even offer financing as low as 0.9% APR.
Transferrable
A good percentage of Certified Pre-Owned warranties are often transferable to subsequent owners. This means you'll receive greater value in the event that you decide to sell your vehicle in the future.
Roadside Assistance
Included with many CPO programs, roadside assistance coverage often includes assistance for key lockouts, jump starts, fuel delivery, and breakdowns.
Rizza Cars Certified Pre-Owned Programs



View CPO Inventory




View CPO Inventory




View CPO Inventory




View CPO Inventory




View CPO Inventory




View CPO Inventory




View CPO Inventory




View CPO Inventory




View CPO Inventory

Warranty Coverage
(From Vehicle In-Service Date)
7 Years/100,000 Miles
5 Years/100,000 Miles
6 Years/100,000 Miles
4 Years/50,000 Miles
7 Years/100,000 Miles
6 Years/100,000 Miles
4 Years/50,000 Miles
6 Years/Unlimited Miles
6 Years/100,000 Miles
Warranty Coverage (After New Vehicle Warranty Expires)
1 Year/12,000 Miles
1 Year/50,000 Miles
1 Year/12,000 Miles (from certified purchase date)
2 Years/50,000 Miles (from new vehicle in-service date)
1 Year/12,000 Miles
1 Year/12,000 Miles (from certified purchase date)
2 Years/50,000 Miles
2 Years/Unlimited Miles
2 Years/50,000 Miles
24/7 Roadside Assistance
✓
✓
✓
✓
✓
✓
✓
✓
✓
Trip Interruption Services
✓
✓
✓
✓
✓
✓
Return/Exchange Available
Buyback Protection
✓
✓
Complimentary Alternate Transportation
Reimbursement
✓
✓
Reimbursement
✓
Reimbursement
Transferrable to Another Owner
✓
✓ ($150 Fee)
✓
✓
✓
✓
✓
✓
✓
Deductible
$0
$0
$0
$0
$100
$0
$100
$0
$0
Inspection
182 Points
175 Points
172 Points
172 Points
172 Points
172 Points
200 Points
120 Points
111 Points
Special Financing Rates Available
✓
✓
✓
✓
✓
✓
✓
✓
✓
Vehicle History Report
✓
✓
✓
✓
✓
✓
✓
✓
Other Benefits
Complimentary 90-Day Trial Subscription to SiriusXM® Satellite Radio
90-Day Trial Subscription to SiriusXM® Satellite Radio
Two Complimentary Scheduled Maintenance Visits / 90-Day Trial Subscription to SiriusXM® Satellite Radio / OnStar Services 3 Month Trial Subscription
90-Day Trial Subscription to SiriusXM® Satellite Radio / OnStar Services 3 Month Trial Subscription
90-Day Trial Subscription to SiriusXM® Satellite Radio
Two Complimentary Scheduled Maintenance Visits / 90-Day Trial Subscription to SiriusXM® Satellite Radio / OnStar Services 3 Month Trial Subscription
90-Day Trial Subscription to SiriusXM® Satellite Radio
Scroll Right to View Information